2023 Kia K5 Vs. 2023 Toyota Camry in Tempe, AZ

2023 K5 vs. 2023 Camry in Tempe, AZ
Choosing the right sedan model for your needs can be a difficult task. You have an important decision to make, as you need something that fits your budget and has all the right features. The sedan class is loaded with possibilities, but the 2023 Kia K5 is one you don't want to ignore. This latest model has tons of great features and technology, and it gives you a safe, efficient ride. You'll love driving the K5 each day in Tempe, AZ, and anywhere else you need to go.
Lots of other cars are also competing for that spot in your driveway, including the 2023 Toyota Camry. The Camry has long been a popular car, and the newest version has plenty to offer, but how does it stack up to the K5? Let's review both cars to find out.
Interior Comparison
The 2023 Kia K5 will help you feel right at home thanks to its many comforts and conveniences. The base model, the LXS, has cloth seats with six-way manual seat adjustments for the driver and passenger. However, leatherette is the material in other K5 models. You'll enjoy multi-level heating in some trims too. The base model has keyless ignition, a rearview camera, front seatback storage, and electric power steering. There is also dual-zone front climate control to keep you feeling good. In the 2023 Toyota Camry base model, you'll also find cloth seats along with dual-zone front climate control. There is also a rearview camera and electric power steering.
In the K5 midsize sedan, you'll have enough space to store your belongings such as groceries, luggage, and other gear. As for the 2023 Toyota Camry, it has less cargo space, and there is also less room in the front seats: just 38.3 inches of headroom and 42.1 inches of legroom.
2023 Kia K5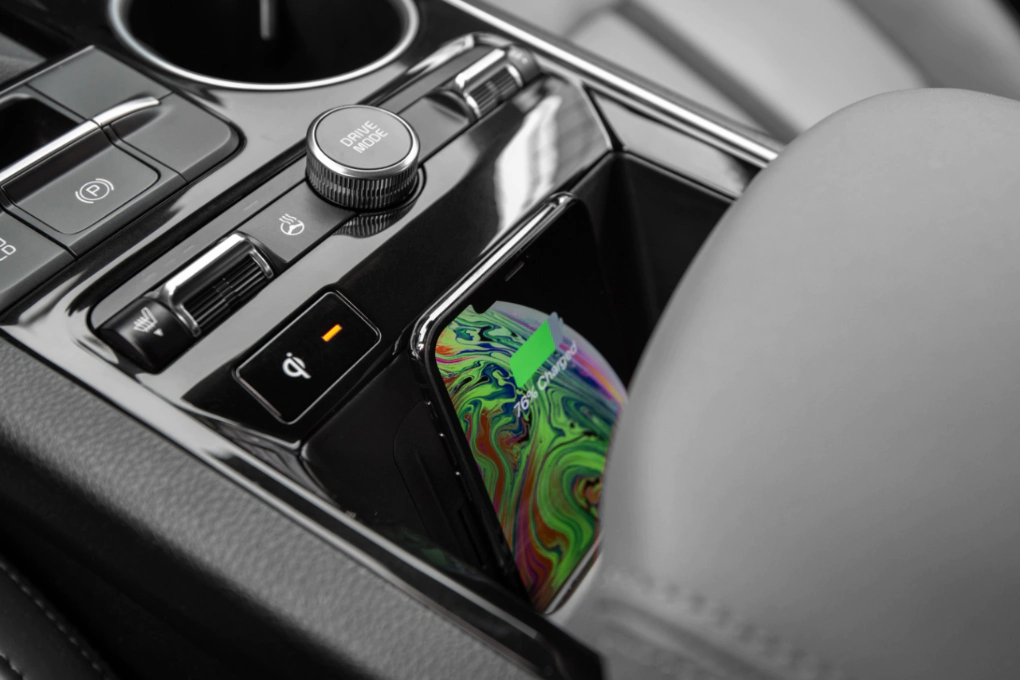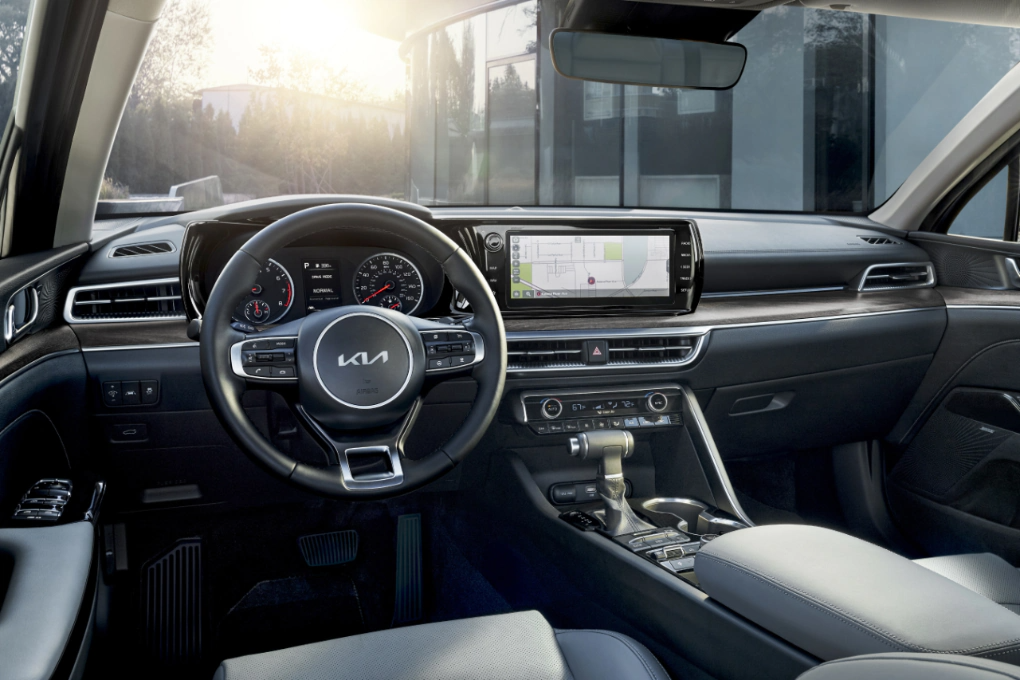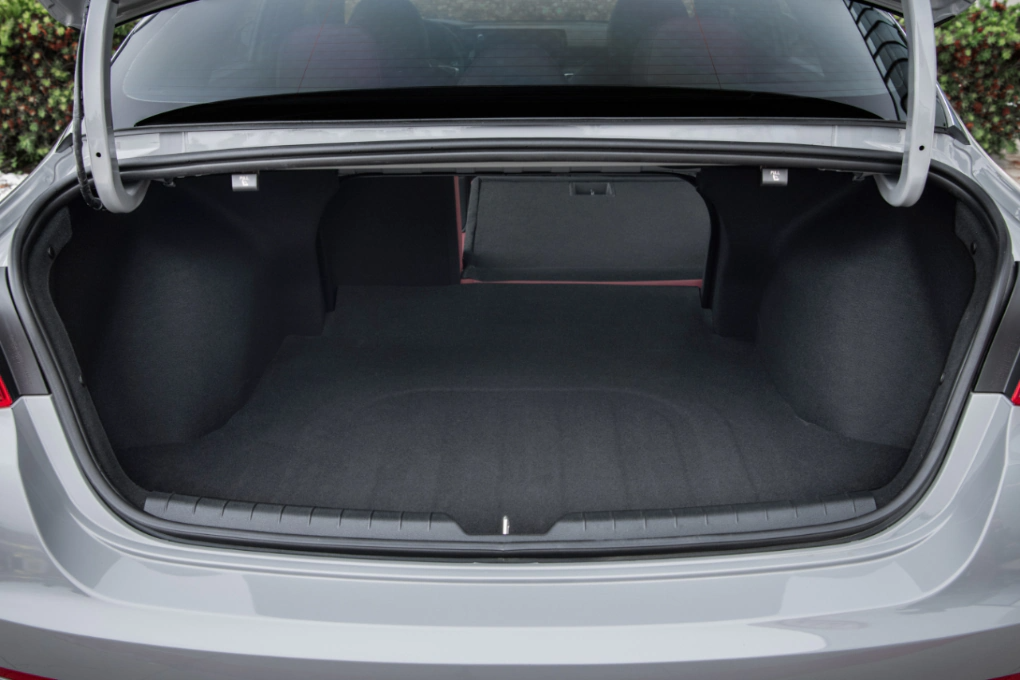 2023 Toyota Camry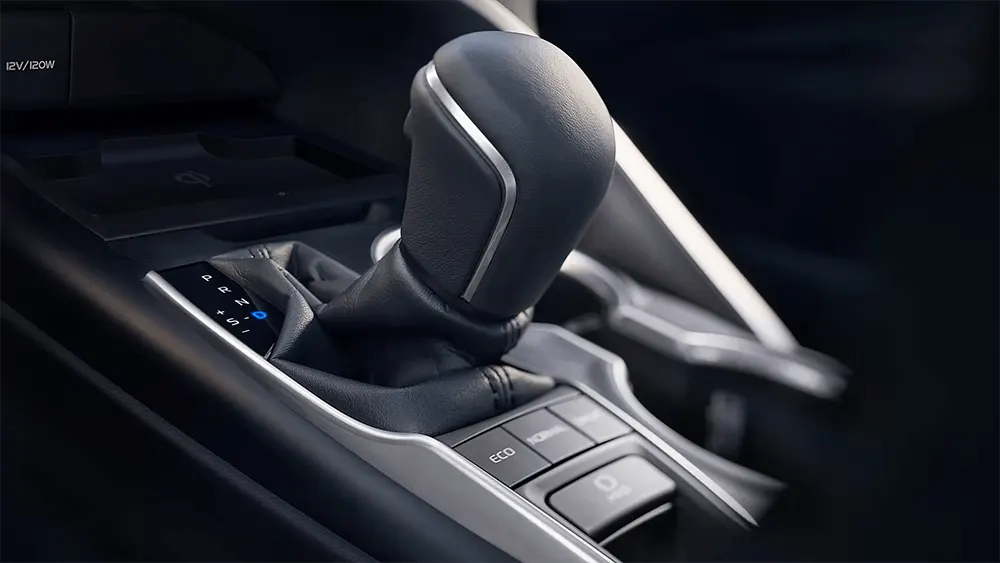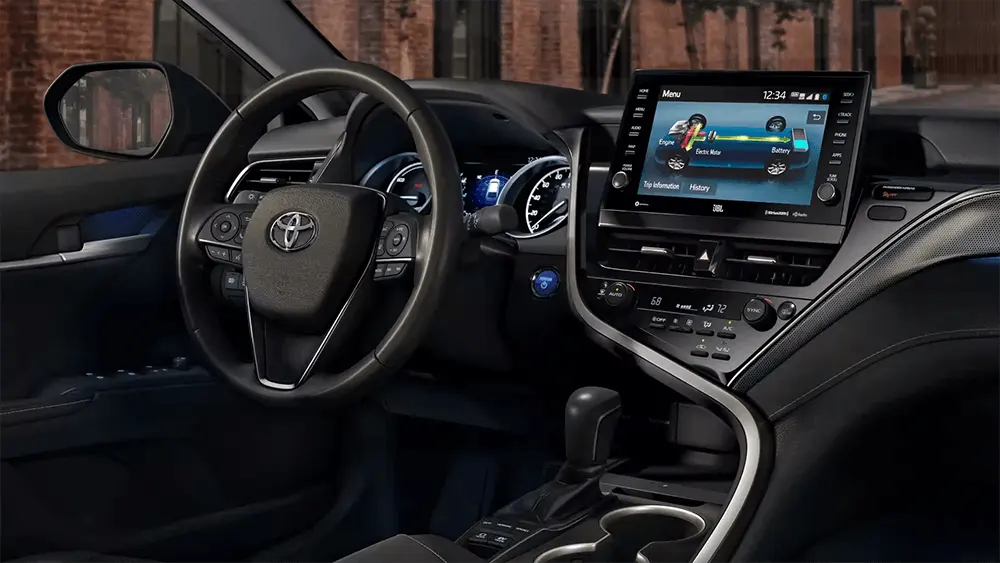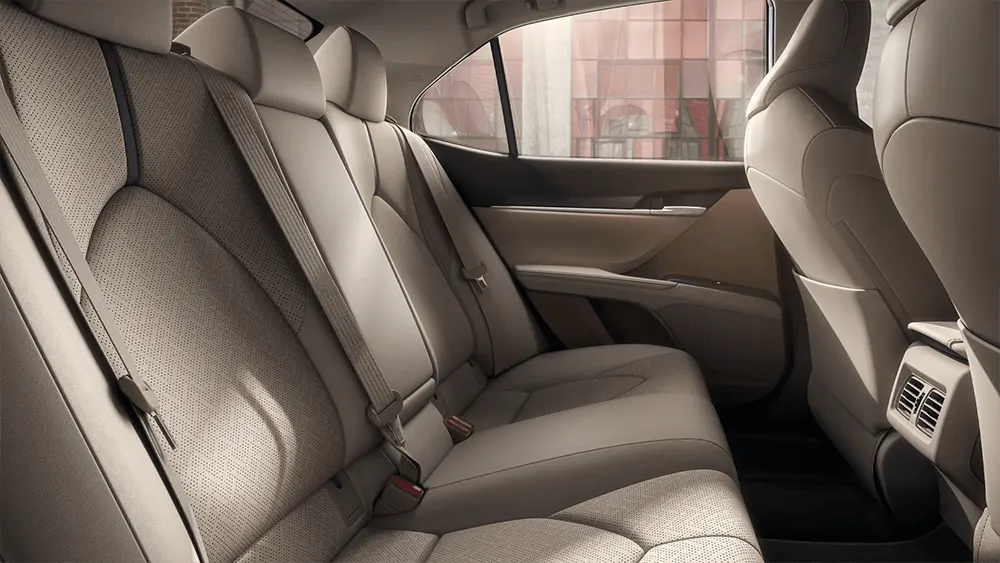 Performance Comparison
Under the hood, you will see that both cars have capable engines. You need to rely on a high-performing car as you drive in Tempe, AZ, and other places. The 2023 Kia K5 has a 1.6-liter engine that makes 180 horsepower and 195 lb-ft of torque. It also has a front-wheel drive and eight-speed shiftable automatic transmission. However, if you go with the GT trim, it has a 2.5-liter engine that produces 290 horsepower and 311 lb-ft of torque.
The 2023 Toyota Camry carries on the tradition of having a capable engine. However, its 2.5-liter engine has less power than the K5 GT's. This one puts out 203 horsepower and 184 lb-ft of torque.
Safety Features Comparison
Driving in Tempe, AZ, or anywhere else requires that you stay safe and have good protection. This is true for you at the wheel and for your passengers. You'll love the safety offerings in the K5. It offers lane-keep assist, rear cross-traffic alert, blind-spot warning, lane-departure warning, and traction control. There are also more options like emergency brake assist and tire pressure monitoring.
The 2023 Camry also has lane-departure warning as well as traction control. However, it does not come standard with rear cross-traffic alert like the K5.
Find the 2023 K5 in Tempe, AZ
A comparison like Kia vs. Toyota always prompts some interesting debates when it comes to which cars are the right choice. Both automakers have excellent models, including the 2023 Kia K5 and the 2023 Toyota Camry. However, the Kia has the option of having a more powerful engine and more interior space and safety features. Now is the right time to visit Tempe Kia in Tempe, AZ, and check out a model to bring home.