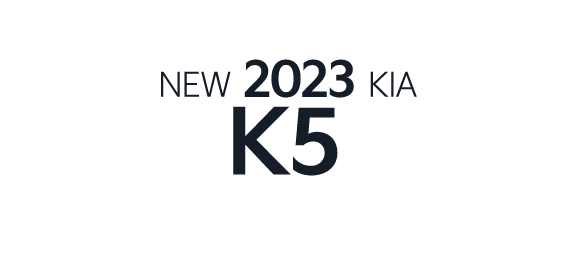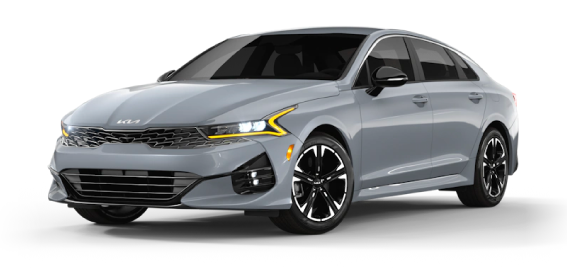 ©2022 Strong Automotive Merchandising. All Rights Reserved.
Kia K5 Deals in Tempe, AZ
When you enter the market for your next car, you can count on Kia to provide the right combination of comfort, safety, and convenience. The manufacturer has earned drivers' trust over years of reliable engineering, and the Kia K5 entered their lineup for the 2021 model year, bringing its own high-value appeal and rewarding fuel efficiency. This sedan's roomy and well-appointed interior provides plentiful space for you and your passengers, while smart safety tech keeps you safe everywhere you go.
We have this comfortable car ready and waiting for you here at our dealership, and you're welcome to drop by for a closer look. Come visit us at Tempe Kia to learn more about the Kia K5. While you're on the lot, you're welcome to take this sedan for a test drive.
What's New in the 2022 Kia K5?
Just one year after a complete redesign, Kia offers new updates for the 2022 K5. The GT-Line model is now available with all-wheel drive, and it also comes standard with a larger touchscreen infotainment interface. In the K5 LXS, you'll find rear-seat USB ports for easy charging, and a 360-degree camera system is now featured in K5 EX and GT models.
History of the Kia K5
The K5 is the successor to the long-running Kia Optima, which debuted in the U.S. in 2001. The original Optima received a warm welcome in North America, as it provided drivers with an efficient, cost-effective alternative to more expensive rivals. Kia redesigned the Optima in 2007, adding new features and revamping the interior for greater comfort. The generation that followed received powertrain and tech updates over the course of several year models, adding up to two decades of continued research and development. In 2021, Kia took their sedan in a new direction with the introduction of the K5, which builds on the Optima's legacy with an array of modern tech upgrades and fresh features.
Find the K5 at Tempe Kia
When you want to see the K5 inside and out, you can find it ready for your test run at Tempe Kia. This streamlined sedan is just one of the fine models in our new Kia inventory, and you're sure to discover just what you need when you browse our selection. As you explore all the options, we hope you'll check out our latest deals to see how much you can save on your purchase.